| | |
| --- | --- |
| Posted by Chad on January 19, 2011 at 4:00 PM | |
"Hardison, whose easy drawl announces his Martin County roots, was appalled that obesity rates in his community were among the state's highest. So five years ago he quietly began teaching his seventh-graders about the body mass index and how to read food labels, while encouraging them to exercise.
A funny thing happened.
"I lost 12 pounds!" exclaimed former student Kabrina Woolard, who is now in 11th grade and helps manage her high school football team.
She wasn't alone. Lots of kids lost weight - 42 percent went from overweight to normal during the school year. Many saw their blood pressure and other health measures improve long term. Some actually posted higher math scores on end-of-year exams, a finding that has been noted in other studies as health leaders have argued for more school-based physical education."
Read more: http://www.newsobserver.com/2011/01/05/900107/weight-loss-ideas-that-work.html#ixzz1ACAPm9vn
Here in North Carolina, some teachers are taking it upon themselves to help our kids turn to a healthier lifestyle.  A side effect?  They get SMARTER!!  Go figure.  So exercise has again been proven to be beneficial in the classroom.
http://activeconcepttraining.webs.com/apps/blog/show/2290174-you-re-a-mean-one-mr-grinch-
Mr. Hardison, the teacher of record in the article, deserves TONS of credit for thinking for himself here.  Did the higher ups int he school system urge him?  No.
The real question becomes what do the school systems do with this information.  Sit on it and do nothing.  Or become the leaders in their communities and help spread the word??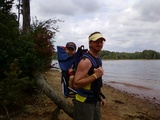 You can help too!  Get your kid moving, and your neighbors' kids, and...
GO!