| | |
| --- | --- |
| Posted by Chad on December 10, 2010 at 8:25 AM | |
YES!!
Don't believe in evolution?  Look what is happening before your eyes, folks.  We are evolving into obese, insulin insensitive, cancerous animals.  We weren't like this 100 years ago.  1000 years ago.  5000 years ago.
Now, the science of evolution vs. the grand design by God are two different things.  Yes, the Bible says God made man as his own image...but it doesn't say how, right?  Did it take thousands of years for man to evolve?  Maybe that's just what the Bible meant.  We don't know.
What we do know is that everything evolves, somehow.  Some animals die off due to climate change, predator change, prey change, disease change, dwelling change, etc.  It's not hard to see which one humans are dying from.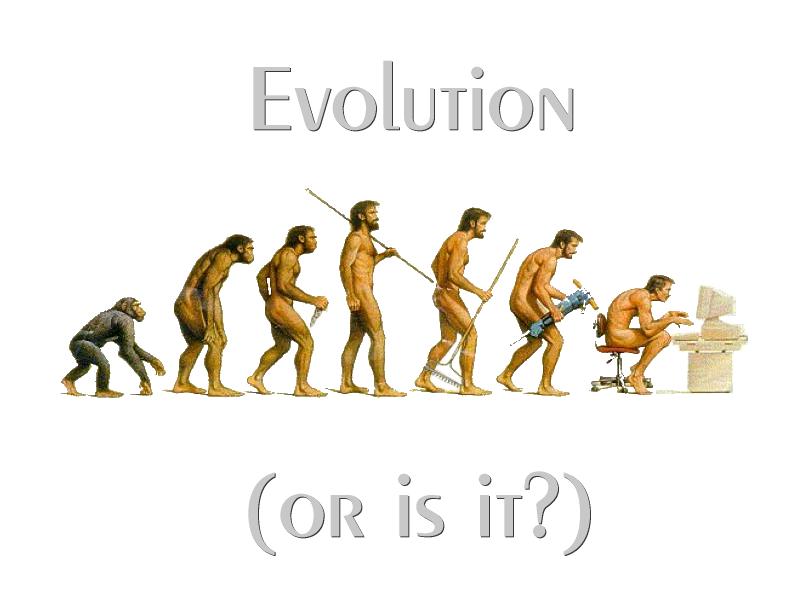 So yes, we are evolving, just like we have over the last 50,000 years.  Evolution exists...it's happening RIGHT NOW!  We better turn it back a notch, or else humans will be gone eventually.  Big pharma won't be able to keep up.  Or will they?  I don't want to take that chance.
Live like your ancestors did.
 http://activeconcepttraining.webs.com/apps/blog/show/4604835-we-are-animals-so-we-must-move-
GO!