| | |
| --- | --- |
| Posted by Chad on February 18, 2011 at 6:22 AM | |
Listen to what she has to say, please.  I can't say enough how these 10 mistakes that I hear most people say drive me crazy! 
http://primalbody-primalmind.com/top10-nutritional-mistakes.html
If you don't want to listen to me, listen to this lady.  She comes from a more astute background in food science than I do, yet I understand what she has to say, and can agree with her beliefs!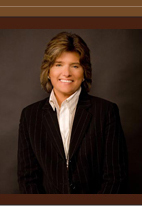 http://www.primalbody-primalmind.com/about.html
FInd some time to read this article I have posted from her, and make your own conclusions; unbiased conclusions.  Remember, is junk food REALLY ok in moderation?  No.  Especially if your hormones are all whacked up!  It's hard to hear the truth.  You can't just keep going from doctor to doctor hoping to finally find one that tells you what you WANT to hear.