| | |
| --- | --- |
| Posted by Chad on October 19, 2010 at 7:03 AM | |
"So the whole wheat sandwiches you've been eating increase blood sugar and insulin, leading to visceral fat. (And, yes, whole wheat bread increases blood sugar higher than Milky Way bars and Snickers bars.) The more visceral fat grows, the more resistant to the effects of insulin you become, further escalating blood sugar. Estrogen increases, testosterone drops, mammary gland tissue grows, normal male breasts grow to B- or C-cup size.
Yet again, an entire industry is growing from the unintended consequence of conventional advice. In this instance, the advice to "eat more healthy whole grains" leads to this booming industry of male breast reduction efforts from surgery to medications to clothing. The REAL solution: Eliminate the foods that start the process in the first place."
You can read more at Dr. William Davis' blog at...
http://heartscanblog.blogspot.com/2010/10/bosom-buddies.html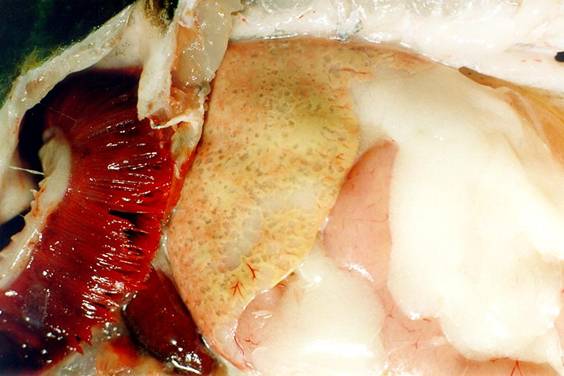 (above is visceral fatty liver)
So here is my question--if this knowledge is there for anyone to see, why is it taking so long for those in 'authority' to say "yes, we were wrong."?????  Are we a society of such narcisitic standings that we can't say we were wrong?  Or is it just the government and those in power?  Aha!  I know...they are afraid of being sued if they admit the information they were spouting was incorrect.
Ok.  So what if we as a nation sign a letter stateing that we will not sue the government for any past transgressions as it pertains to what they've told us to eat.  Would that work?  Well, write your congress man/woman...your grandkid's life is at stake.
GO!