| | |
| --- | --- |
| Posted by Chad on December 13, 2011 at 6:45 AM | |
So, the sweet tooth.  It does really exist.  Not long ago, in our evolutionary model, we as humans had a sweet tooth when fruit was in season.  What's more, we ate more of it toward the end of its growing season.  The reason being to "fatten" up for the winter.
Unfortunately, some thingshave changed.  One, our sweet tooth is quenched by eating candy, pies, cakes, and other sugar filled cane-filled goodie.  Two, the timing has shifted.  Now, is it because of the commercialism of Christmas, or something else such as the worldwide shipping of food, I don't know.  However, it remains that the sweet tooth fix isn't quenched at the end of the growing season, but rather at the beginning of winter!!  Talk about throwing off circadian rythyms!!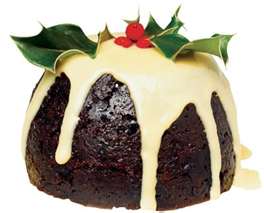 Well, here is my allowance to you, and if you've been very good, you'll like it!
If you have been great this past year with your ancestral nutrition habits, give yourself 5 pounds you can gain over the next 4 weeks!
If you have been about 70% accurate, give yourself an allowance of 3 pounds.
If you have not been very accurate at all, give yourself ONE pound to gain.
There!  Go have your sugar and carb fix!!  Remember, it's like crack cocaine, so once you have it, it will be hell trying to knock the habit out come January.  Remember this grading system come next December.  If you are good throughout the year, give yourself some leeway...your ancestors did!!
GO!