"The average," says Arthur, "is always misleading and may not exist."
The obsession with the bell curve and the average has corrupted us. We tend to think of stable models not just of the human world but also of the human body. Almost all dietary and fitness regimes are based on a homeostatic view of the body – meaning it is a self-regulating system that maintains itself in a continuous, stable condition. The average is the ideal. So we are told to eat regular meals consisting of a balance of the food groups and to take regular exercise, dominated by steady aerobic activity like cycling or jogging. This is all wrong. "
Welcome to Arthur Devany's world.  http://www.arthurdevany.com/  A math and economics guru who has turned to the world of fitness to offer his thoughts and ideas and came up with Evolutionary Fitness.
His ideas aren't that far off from the mainstream...that is if you live in 1850!!  Or more like 2000BC.  Here is another aspect of this idea from Lights Out:
"In reality, running, jumping, or stairmastering is, to your body--which still responds with ancient subroutines--a "fear" response that throws your cortisol into the stratosphere.  High cortisol is a blood sugar mobilizer, so it throws your blood sugar up again; when your blood sugar goes up, insulin follows...like this:
running, jumping, running = being chased
chase = stress response
stress = cortisol release = blood sugar mobilization
blood sugar up = insulin up = insulin resistance = fat storage and hypertension
...obviously, stopping for a low-fat power frapp at Starbucks on your way to the gym to work out in bright artificial lights at night, and then exercising like hell for an hour or so probably is not really accomplishing what you hoped for.
By the time you get home, you've been awake for 16-18 hours.  You're beyond tired and the lights are still on.  At this point your psyche kicks in to try to save you and put you to sleep by telling you to look for a 'snack'.  Your mind will now send you to the fridge for sugar, or worse, a drink.
The same light illuminating your way to that last piece of cake started the whole process--from the need to exercise to the 'need' for a sweet midnight snack.
You're not hungry, you're just too tired, but inside your body knows that the cake will send your insulin up to turn the serotonin into melatonin and--finally--put you to sleep.
A good ten years of the behavior we just described and you may not recover."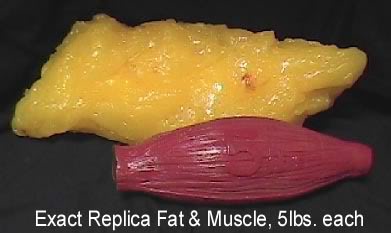 Frightening.  They just described half the people I know.  And what is the obesity rate in this country, over half?  When playing baseball, when the other team was gaining the momentum, I used to say "stop the bleeding...somebody has got to make a play to stop the bleeding."
Well, somebody, has got to stop the bleeding.  Before it's too late!  Will you?
GO!