I have to tell you, I was a little curious as to how, and if, I would be able to put forth the effort needed to finish this ride without eating the proverbial "carbo load" that most, if not all, endurance athletes say must be done.
The ride, 3 Mountain Madness, is a tough ride consisting of about 8000 ft of clmbing in 75 miles...good stuff!  Where I live in NC, there are few hills, so to train for something like this, I had to travel.  Travel to other parts of the state, and to Ireland, where the true climbs are!  Was my training perfect?  No, but it was sufficient, for I finished this killer route!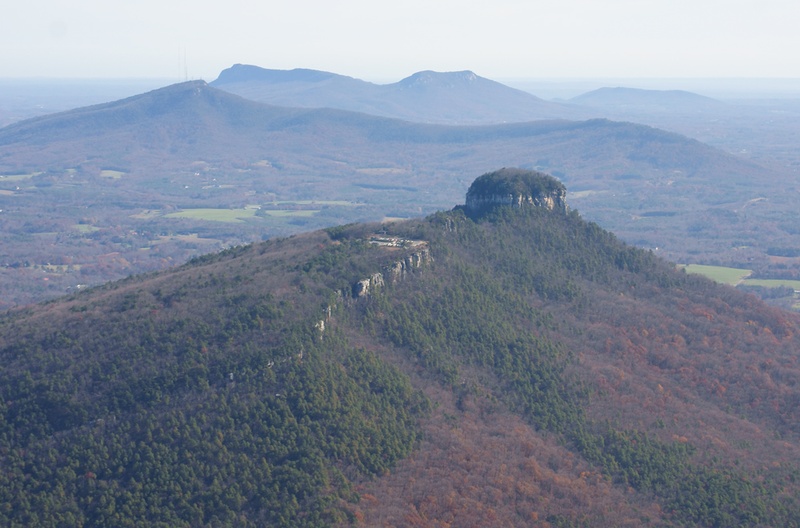 Above are the 3 big climbs, and the hills in between (no it is not FLAT between the climbs!!)
Nutritionally what did I do?  The night before I ate chicken and veggies, with two beers, which I don't think they are considered carbo loading.  Oh, and 2 pints of water and 12 ounces of coconut water.  The morning of, I ate from a friend's farm, two eggs, a few sausage links, some pieces of kiwi, peaches, and blueberries and drank more water and 12 ounces of coconut water.
During the ride I did not drink gatorade or powerade.  i do believe in some fluid-derived simple carbs so I drank one from Hammer Nutrition that fit the bill for electrolyte replacement and some simple kcals...without the dyes and fake sugar.  I drank two bottles worth of those.  For food, I ate raisins, an almond trail mix with some dried cranberries, organic peanut butter with coconut oil mixed in, one snickers bar (for my almost home chocolate fix), about 4 orange slices, one Stinger honey gel, and one power bar gel with caffiene for a little boost about 2o minutes before the last climb up Pilot Mtn.  Does that sound like enough?  Oh, and at least 4 bottles of water as well.  For any one day that would be way TOO much simple sugar kcals, especially if I am trying to lose weight, which I am not.  However, on a day like this one, where energy had to come from somewhere quick at times, and a little slower from fat sources, I think this was a good mix of macronutrients.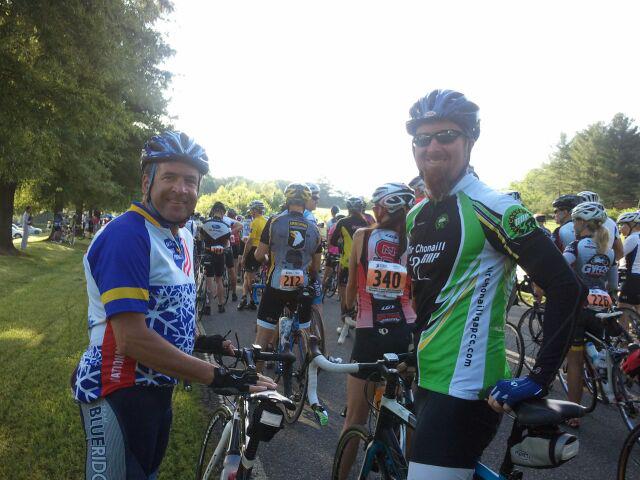 I felt good, and the next day my legs did not fall off.  I was even able to hike to the top of Hanging Rock with my family (most of the time holding our 3 year old!)  In hind sight, the only problem I had, was my training.  More climbing, to get used to, yep, you guessed it...more climbing!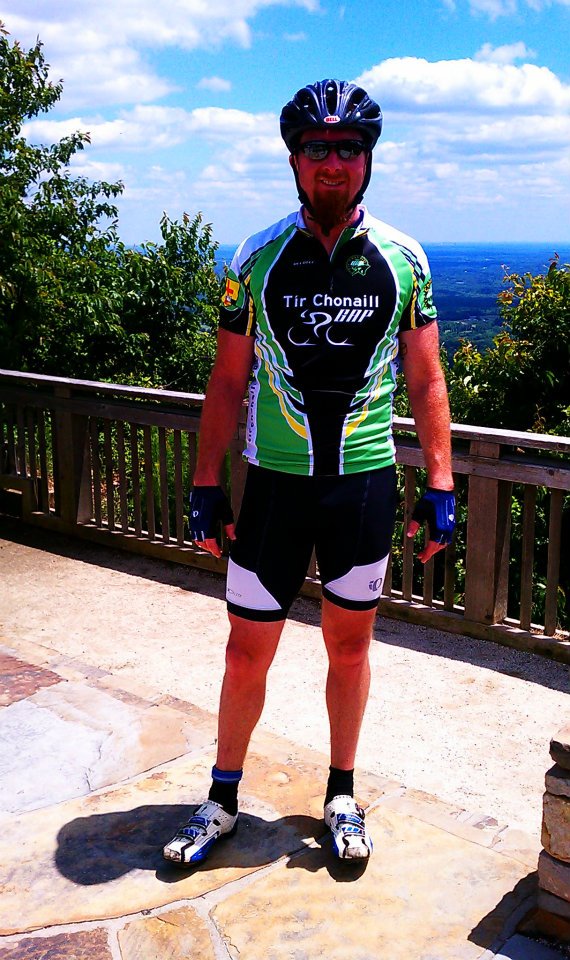 All in all, a great ride with. friends.  A special thank you to my lovely wife, who put in as much time as I did by taking care of the house and our 3 year old without my help when I had to go ride.  Thanks, babe!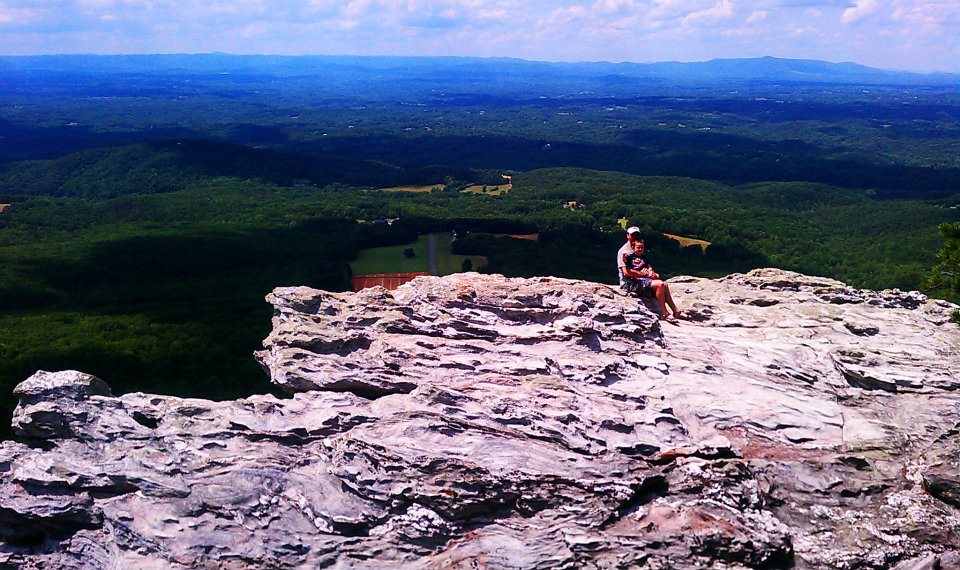 Don't worry about conventional wisdom.  Do what feels right to your body, your training.  What's more, have fun!
GO!